Download, view or order our brochure
With destinations across the Greek Islands and in to Cyprus, we offer a wide range of villas, perfect for all types of villa holidays – whether you are a couple or a 10 person group. Our latest brochure can be found below, detailing all the properties and destination on offer. Holidays are also on sale for 2023.
More information about each of our idyllic island locations can be found in our Destinations pages. If you need a holiday, but have not decided where, then we also suggest you take a look at our Holiday Ideas pages to find out about ideas for celebrations, group holidays, weddings and more.
We know that sometimes it can be frustrating looking through a brochure to find exactly what you need for your holiday, which is why we have also created our Holiday Types pages, telling you about all the destinations and villas for a range of holiday types – be you looking for as a couple, a family, for singles, tailor-made holidays, or something completely different.
Of course, you can still order our brochures by post, but now you can also view them online – either by section or in a page-turning format. If you have any questions about our holidays, please feel free to contact us directly and our team will be more than happy to answer your questions.
Download our brochure
View our page turning brochure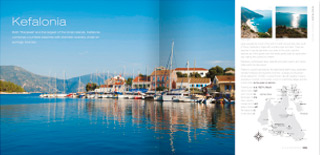 Browse the brochure for villa holidays to Greece and Cyprus online.
Order our latest brochure by post
Complete the form to order your copy of the GIC The Villa Collection brochure by post.