---
A fjord-like landscape of twisting coastline, hidden coves, green hills and pristine beaches gives Sivota a unique and beguiling character.

On the mainland opposite the southern tip of
Corfu
, Sivota is part of the ancient region of Epirus, famed as one of Europe's prime areas of outstanding natural beauty.
Well-preserved stone villages nestle among the mountains, lakes, forests and wild flora that adorn the area, and the spectacular Vikos Gorge is within easy reach.
Hidden along the jagged coastline, indented with secret coves, are rocky inlets and gorgeous beaches of white coarse sand. Off-shore there are a maze of heavily wooded islands and their silent beaches waiting to be explored – all that is required is the hire of a small boat.
The natural S-shaped bay of the town provides perfect shelter and means that evening dining has a very special ambience under a sky filled with stars.
Flight Information
Commences - Sunday
Departure airport - London Gatwick and Manchester
Arrival airport - Prevesa
On arrival - Our Sivota villas are within a 90 minute drive of the airport.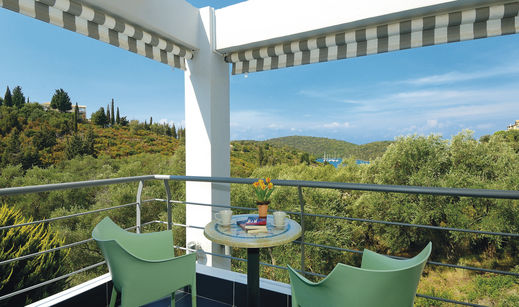 Senses Villas
At Sivota | Sleeps 2 – 4
Set in an olive grove one hundred and fifty metres behind Bella Vraka beach and only three hundred metres from the village, Senses Villas are ideally located for those wanting everything within walking distance.
---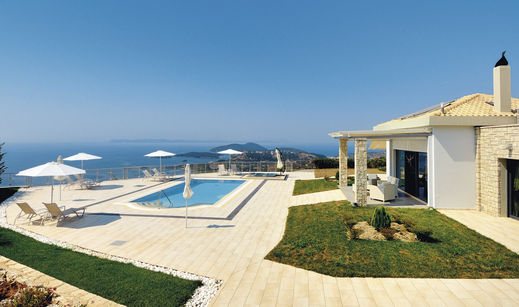 Villas Diamond and Pearl
Near Sivota | Sleeps 2-6
Just ten minutes drive from Sivota Waterfront, built amphitheatrically into the hillside, lie Villas Diamond and Pearl. With outstanding views of Sivota bay and across the water to Paxos and the southern tip of Corfu, these villas are set in one of the best vantage points in the area.
---
Island locations in Sivota
Use the map to explore each of the locations on Sivota to which you can take a Greek Island Villa Holiday.